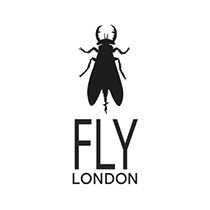 Don't walk, FLY!
At FLY London the brief to our designers as ever has no limitations. "Go where the inspiration takes you!" is the message!
There is no overbearing management style during the design process, no stifling meetings with corporate jingoistic language, instead there's a joyful and instinctive creative period that translates itself to the product. There is no seasonal theme but an understanding by everyone involved of what FLY London stands for. This leads to a brilliantly varied range which is also cohesive in that it adheres to the Fly London ethos of 'always progressive never conventional.'
We have created an upbeat joyous collection full of colour, innovation and humour!
Our feet are planted firmly in fashion whilst our heads have dreamt of the new... and what's the result?
A refreshingly balanced collection, different from the rest of the high street, having all and no trend at all, letting creativity do its work, following the motto again: "always progressive, never conventional"
In terms of materials, the FLY London range is more varied than ever before, we are dip-dyeing shoes in the entire summer palette, we are making them from waxed canvas, soft canvas, and a new range of chunky leathers that don't need lining, as well as favourites from the past like RUG and MOUSSE... the result is daring, fun and unique. The range is bigger than ever before but completely varied and never repetitive.
We at FLY London have enjoyed going where the inspiration has taken us; we like the results and hope that you do too.